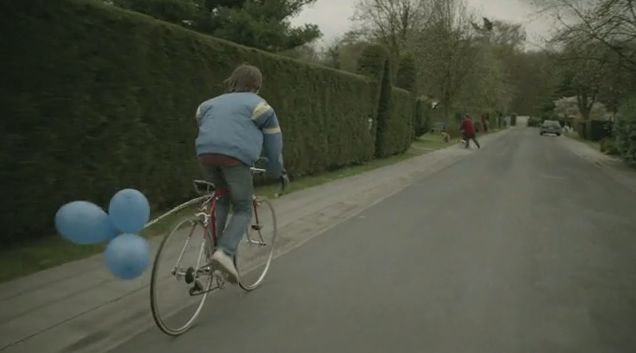 Photo par Hans - Catch ME If You Can Baby
Tout d'abord, je confesse tout,
Hans
est mon dealer, ma revendeuse de rêve. Ma première source de bonheur musical, avec
Automatic Druggie
(les noms sont des liens, fais-toi plaiz' !). Et la dernière découverte musicale est celle du clip d'Escapee du groupe Architecture in Helsinki. Tout d'un coup, envie de refaire des ballades en vélo ! En mode réminiscence de l'enfance (ça rime, t'as vu ?).
First, I confess,
Hans
is my dealer, my dream seller. My first source of musical happiness with
Automatic Druggie
(the names are links, enjoy !). And my last musical discovery is Escapee's clip, from fabulous band Architecture in Helsinki. Suddenly, I'm feeling like I wanna ride my bike again ! Childhood reminiscence.
Et puis aujourd'hui, je suis passée chez Gibert Jeune, place Saint-Michel à Paris (métro Saint Michel, ligne 4). Ai réapprovisionné mon stock de littérature, donc vous en entendrez parler d'ici début septembre ! Quelques titres qui vous rappelleront peut-être vos belles années de lycée :
La Leçon de Musique & Tous les matins du monde - Pascal Quignard
Mémoires d'Outre-Tombe - Chateaubriand
Hors les murs - Jacques Réda
A la lumière d'hiver - Philippe Jaccottet
Du côté de chez Swann - Marcel Proust
Les écureuils de Central Park sont tristes le lundi - Katherine Pancol (pour lire un peu autre chose que les classiques)
And I also went today to Gibert Jeune, Place Saint-Michel in Paris (metro Saint Michel, 4th line). I have refueled my literature stock, so you might hear of it until September ! Above are some titles you could remember from highschool - if you had study french literature)