C'est simple, pour moi, ce film est synonyme de vacances. Et plus particulièrement de vacances d'été ensoleillées pendant lesquelles on insistait pour voir et revoir tous les jours le même film, plutôt que d'aller jouer dehors ! C'est un film de Jacques Demy qui date de 1966-67. Je vous file donc le synopsis rapide (et vive Allociné !) : Delphine et Solange sont deux jumelles de 25 ans, ravissantes et spirituelles. Delphine, la blonde, donne des leçons de danse et Solange, la rousse, des cours de solfège. Elle vivent dans la musique comme d'autres vivent dans la lune et rêvent de rencontrer le grand amour au coin de la rue. Justement des forains arrivent en ville.Justement ils fréquentent le bar que tient la mère des jumelles. Une grande foire se prépare et un marin rêveur cherche son idéal féminin... Mais le plus intéressant là-dedans (outre les acteurs) sont les tenues vestimentaires ! C'est vraiment frais, pétillant. Tout en couleurs, pas de noir ! Une ville comme on aimerait tant en avoir de nos jours ou l'hiver, voir autre chose que du noir relève du miracle. Voyez par vous-même !
It's simple, for me, this movie means vacations. And sunny summer vacations when we wanted to see this movie again and again everyday, even if we had plenty of things to do outside. It's a Jacques Demy movie of 1966-67. I give you the short story :
Delphine and Solange are two twenty-five-years-old twins, lovely and smart. Delphine, the blond one, gives dance lessons and Solange, the red-haired one, solfeggi lessons. They are living in music as other are living in the moon and dreaming of knowing the big love at the corner of the street. Indeed, circus people have come to town ! Indeed, they go to the bar of the twin's mother. A big party's preparing in the city, and a dreamy sailor is looking for his perfect woman...
But the most interesting in this (not speaking of the actors) are the outfits ! It's fresh, peppy. Everything is high in colors, no black ! A city as i would love to have one, when in ours it's a miracle to see in winter something else than black ! Look by yourself !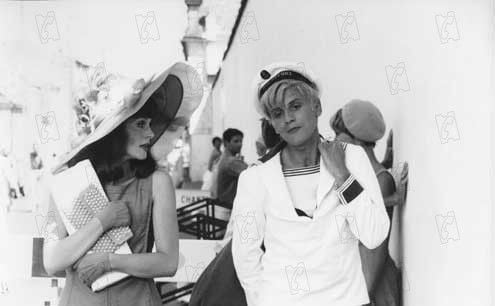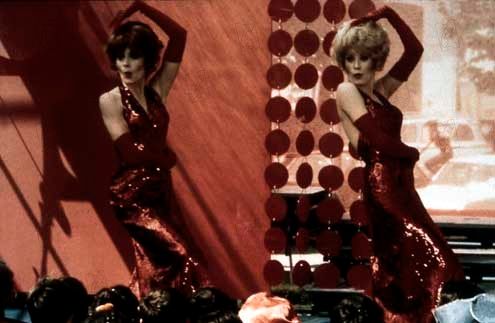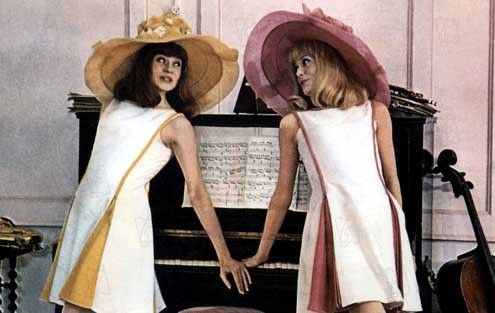 Le café mode en parle mieux que moi :
C'EST ICI !